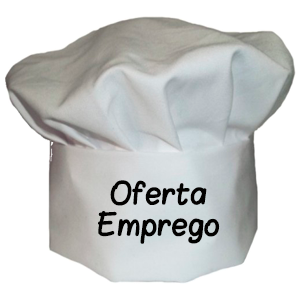 Let me introduce myself.
My name is Joseph Bouchard and am the summer manager at Bistro Terrace, Quinta do Tedo's
lunch and dinner bistro. I study Economics and Social Entrepreneurship at McGill University.
What am I searching for?

• I'm searching for a Head Chef to manage the kitchen at Bistro Terrace and a Sous Chef to
assist him/her. Together, and with some guidance from my team, you will be responsible for:

- Developing a menu:
- Starters, main courses, cheese and meat boards and desserts, that use fresh,
and local ingredients to create beautiful, delicious dishes that take traditional
Portuguese cuisine to a more refined and modern level.
- The dishes must complement Quinta do Tedo's red wine and portos, as well as
Terra Terra white wine, Vertice sparkling wine and some Porto Rosé cocktails.
- Please refer to our previous menus, which showcase a fusion between
Portuguese, French and American cuisine inspired by George Mendes, a
famous Portuguese chef working in NYC.
- Managing a small, but well equipped industrial kitchen.
- Connecting with local suppliers whom you will purchase ingredients from.
• In terms of character I'm looking for individuals who are:

- Young, dynamic and creative.
- Good communicators and hard-working team players
- Experienced cooking fine, mediterranean cuisine
- Speak English or French and Portuguese

• You will be part of a team of 5, lasting from May 1 until October 30th, and housing will be
provided.

What is Bistro Terrace?
Bistro Terrace is a seasonal bistro that operates during the summer. It is the newest
addition to Quinta do Tedo, a small, but renown family-owned, red wine, porto and olive-oil
producing winery. We also have a Bed & Breakfast with 4 rooms and 1 apartment. The winery;
its terraced vineyards and lush olive orchards overlook the Tedo and Douro rivers. Locals and
tourists love Quinta do Tedo for its fine products, personalized tours and tastings, friendly staff
and beautiful scenery. We are conveniently located along the main road between Pinhao and
Regua and are busy 7 days a week from 10.00-19.00 during the summer.
Bistro Terrace began as a mother-daughter run experiment in July 2015. It had
immediate success and thus reopened as an official seasonal bistro in June 2016, to run every
summer during the busy tourist season from April/May-October. This summer will be different.
We plan to develop the bistro's success, opening it for a longer period with a more professional
staff. Moreover, this summer marks the inauguration of our recently re-modelled kitchen and
dining area.
We cater to a wide variety of guests, ranging from our Bed & Breakfast guests, to tasting
room customers and tourists who have either heard of our reputation or are merely passing by
looking for good food with an amazing view and professional, friendly service.
Why should you accept this opportunity?

• Bistro Terrace is a unique opportunity for you to develop your culinary abilities and unique
style while gaining experience working in a professional setting with important
responsibilities running a kitchen and leading a team.
• This is an incredible note to put on your resumé.
• Bistro Terrace has the potential for amazing success, as it has previously proven. It is up to
you to work with a small team to uphold and build that reputation.
• You will work at one of the most renowned Quinta's in the beautiful Douro Valley.
• It's guaranteed to be a lot of work and you are an important contribution to our young,
entrepreneurial, hard-working and passionate team.
Join us in this unique and entrepreneurial opportunity to make your resume GLOW!

Contact Details

Contact myself or Kay Bouchard for further details.
Joseph Bouchard: Este endereço de email está protegido contra piratas. Necessita ativar o JavaScript para o visualizar.
Kay Bouchard: Este endereço de email está protegido contra piratas. Necessita ativar o JavaScript para o visualizar.
We will be conducting interviews in mid/late February.
Publicado em 29 janeiro 2017